The Theater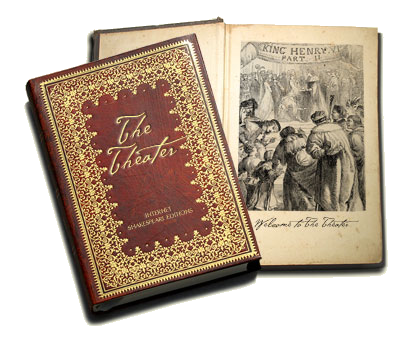 The Theater section is devoted to the performance of Shakespeare.

The Shakespeare in Performance database includes full descriptions of Shakespeare on film, as well as illustrations of historical performances and representative collections of modern productions.
Production History
Our Shakespeare in Performance database (SIP) is a searchable, interlinked catalogue of production metadata (actors, setting, theater company, creative team, and more). Data in SIP is contributed by theater companies and scholars from North America and around the world (from Australia to Germany). The database also includes graphic illustrations of the plays from earlier periods.
Film entries in Shakespeare in Performance originated, with permission, in the important work by Kenneth Rothwell, Shakespeare on Screen: An International Filmography and Videography (New York: Neal-Schuman, 1990).
Reviews of current productions of Shakespeare
The ISE's reviewing journal, Scene, features reviews of current productions. All reviews from the ISE Chronicle, have been migrated to Scene.

Further resources relating to Shakespeare and the theater