The Shakespeare Herald
The other 99%: Shakespeare's contemporaries online
Digital Renaissance Editions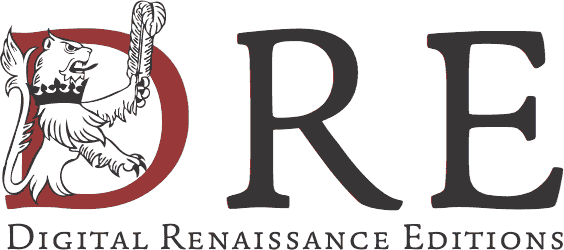 Shakespeare lovers around the world will now be able to freely enjoy the works of his contemporaries, thanks to a project inaugurated by Dr Brett D. Hirsch, an Australian Research Council Fellow and Assistant Research Professor of English at the University of Western Australia. 
Sharing the publishing platform developed by the ISE, Digital Renaissance Editions publishes open-access critical editions of English Renaissance drama, making the plays of Shakespeare's immediate predecessors, contemporaries, and successors available online in modern spelling, with multimedia notes and commentary.
The project brings together an international team of researchers, theatre practitioners, and software developers, as well as partner institutions and theatre companies in Australia, Canada, the United Kingdom and the USA.
The series has already received enthusiastic endorsements from some of the world's most distinguished actors of stage and screen. "The Renaissance stage was filled with brilliant, powerful plays that are unforgettable once they are seen or read," writes Vanessa Redgrave CBE. "Digital Renaissance Editions will allow these amazing plays, largely unknown today, to be newly discovered by students and actors." Alan Cumming OBE calls the project "a godsend." "It makes the exciting world of Elizabethan and Jacobean theatre widely accessible for the first time." Other award-winning patrons of the project include James Franco and Mark Rylance.
"We need to remember that Shakespeare was not writing in a vacuum," Dr Hirsch said. "As one out of some 200 known playwrights in the period, he represents less than one per cent. Our mission is to stand up for the other 99 percent."
The project officially launched at the 2015 annual Shakespeare Association of America meeting, with completed editions of three plays: parts one and two of The Honest Whore, a 17th-century precursor to Pretty Woman, and An Humorous Day's Mirth, an important but neglected example of the "comedy of humours" genre.
Some 24 plays are currently in preparation, with proposals for new editions received on a rolling basis. "Many of these plays have never been published, let alone edited by expert scholars," Dr Hirsch said. "It takes dedicated work to make these 400-year-old plays accessible in a format familiar to modern readers of Shakespeare."
According to Dr Hirsch, more than 800 plays survive from the period. "Our goal is to expand the canon of English Renaissance drama, one play at a time, for a global audience of students, scholars, and actors." 
Such a vision is only possible through collaboration. "We are working with the Internet Shakespeare Editions and Queen's Men Editions to create a comprehensive portal for the study and appreciation of English Renaissance drama. Anyone with an Internet connection will be able to read Shakespeare's works alongside plays written by authors who inspired or took inspiration from him."