The Shakespeare Herald
Kevin Quarmby takes the Helm at ISEC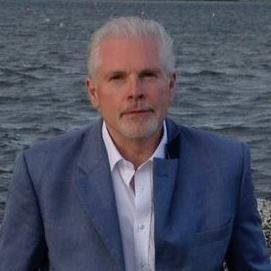 The Internet Shakespeare Editions is very pleased to welcome Dr. Kevin Quarmby as the new editor of ISEC, also known as the ISE Chronicle. Dr. Quarmby takes over from founding editor Paul Prescott, who worked with the ISE to set up ISEC's open-access, wiki-style platform.
Dr. Quarmby has a PhD in Shakespeare and Early Modern Drama from King's College London and is now on faculty in the English department at Oxford College of Emory University in Georgia. He is author of The Disguised Ruler in Shakespeare and His Contemporaries (Ashgate, 2012), shortlisted for the Globe Theatre Book Award 2014. He has published numerous articles on Shakespeare and performance in scholarly journals, with invited chapters in Women Making Shakespeare (Bloomsbury, 2013), Shakespeare Beyond English (Cambridge, 2013), and Macbeth: The State of Play (Bloomsbury, 2014). He is editor of Henry VI, Part 1 for Internet Shakespeare Editions, editor of Davenant's Cruel Brother for Digital Renaissance Editions, and co-editor with Brett Hirsch of the anonymous Fair Em, also for DRE.
Dr. Quarmby brings to the editorship of ISEC first-hand understanding of theatrical practice and extensive experience as a reviewer. His interest in the political, social, and cultural impact of the theatrical text is informed by thirty-five years as a professional actor in the UK, where he appeared in numerous West End, National Theatre, and Old Vic productions. For many years, he has been a professional reviewer for Rogues and Vagabonds, CurtainUp, British Theatre Guide, and Big Q Reviews.
Dr. Quarmby is working with the ISE programmers and coordinating editors to upgrade the interface by which reviewers can upload their own reviews. You'll notice a few visual changes and enjoy behind-the-scenes improvements over the next few months. Dr. Quarmby will also work closely with our new Regional Editors to ensure that all major productions are reviewed for ISEC and production details entered into the SIP database.
Click on the Reviews tab on any ISE page and you'll already see additions over at ISEC. Dr. Quarmby has uploaded a helpful guide for new reviewers and mentors of student reviewers. You'll find "Theater Reviewing: A Twenty-First Century Survival Guide" on the Help page.
New Reviews Abound
We're also proud to have a flurry of new reviews posted by new and returning reviewers. Jim Volz (editor of the Shakespeare Theatre Association's Quarto newsletter) reviewed three Colorado Shakespeare productions, Henry IV, Part I, Henry IV, Part II, and I Hate Hamlet. Cristina León Alfar (Hunter College CUNY) reviewed John Lithgow in the Public Theater's free Shakespeare in the Park production of King Lear, after queuing for hours to snag a pair of the valuable free tickets. 
(By Janelle Jenstad, Assistant Coordinating Editor)